LinkExchange Member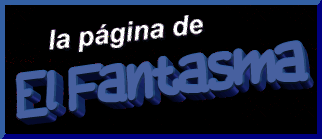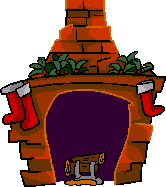 Index | E-Mail / Guestbook | Tico Ring | Important Links
·
My name is Adrián Pauly, I'm 17 years old and I live in San José, Costa Rica.
My interests are mostly music and guitars, computers, and cartoons or comic strips. In this page you will find stuff related to all this, plus lots of great links.
Right now I'm translating my page from spanish to english, so it may not be completely translated yet. The spanish part will not be removed, so my page will be bilingual in a short time.
If you want to look at this page the way it was mede, then download the FONTS I used in this page. They're great fonts and will be very useful to you for lots of things besides my page.
This is the first complete version of my page (Nov '97). Read the history of my page for more info.
And hey, I got bit by the Christmas bug, so as you can see, my page is nicely Xmas-decorated, and I wish you all a MERRY CHRISTMAS.




L I N K OF THE WEEK:

The Ultimate Christmas Site for all your christmas stuff. Images, music, recipes, even how to say "Merry Christmas" in a whole bunch of different languages.

INDEX




Music info, pictures, tabs, lyrics, midis and links of great rock bands, both in spanish and english.

Guitars pictures and other stuff about guitars. [coming soon!]

Comics great comics from Quino, one of the greatest cartoonists there is, plus some other cartoons and some of my originals.

Costa Rica the most tuanis country there is.

Software Desktop themes, and Klik & Play games, icons. [coming soon!]

Links you can't ever have enough assorted links.

---
Rudolph The Red-Nosed Reindeer
---






---





---
If you like my page, you can link it to yours by using either the button (4K) or the banner (6.5K) below.


·

This page was created with Netscape, so it looks better on Netscape. Download it now!

· · · · ·

Home | Music | Comics | Costa Rica | Guitars | Software | Links