"Music is the true universal language"
Music is not just a hobby or a pasttime, it's more a form of expression and liberation. Trhoguh music, you can get to free all those tensions that always affect us; through music you can express thousands of things that are impossible to say with just words. Making and playing music is a unique experience that you can only understand when you do it and when you love music.
There is really good music in all the imaginable categories, and I think that people should listen to music more openly and listen to more musical genres. I, in particular, enjoy listening to different music genres such as jazz and blues, but what I like the most is rock/alternative/grunge music, both in english and spanish.
Well, in conclusion, there are the bands that I like the most:

bands in english: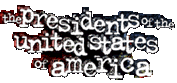 bands in spanish:

coming soon: Caifanes and Café Tacuba